Fraser Family Dental Clinic
Serving the Vancouver Area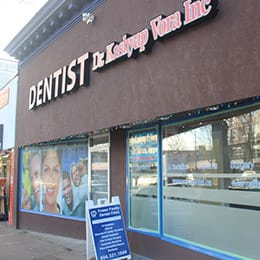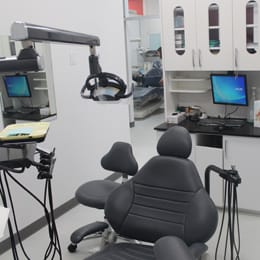 At Fraser Family Dental Clinic, located in Vancouver BC, our goal is to provide the best dental care to our patients and within our community. Our office combines the latest dental technology with our highly qualified staff to create a personalized treatment plan for each of our patients. We strive to take the time to get to know our patients and their dental goals so that we may strategize on the best treatment options available.
Along with providing quality dental care to our patients, we believe in supporting community outreach. One of our community outreach projects involved working with Miss Christine White, Miss Vancouver 2015, and sponsoring her fundraising initiatives for the annual The Ride to Conquer Cancer (the largest cancer fundraising event in B.C.) in 2012. Miss Christine White also entrusts our practice with keeping her pearly whites photo and pageant ready.
Our dental practice is located on Fraser St. between 45th Ave Bikeway and E 46th Ave. next to HomeWares. We will bill your insurance company directly and we proudly accept most major insurance plans. We use the College recommended fee guide for our billing amounts.  Our front office staff strives to schedule consultation appointments for new patients within 48 hours. For patients who are experiencing dental pain please let a team member know so that we may see you promptly.
Please contact our office to schedule your consultation and learn more about our practice.