Fraser Family Dental Clinic
Serving the Vancouver Area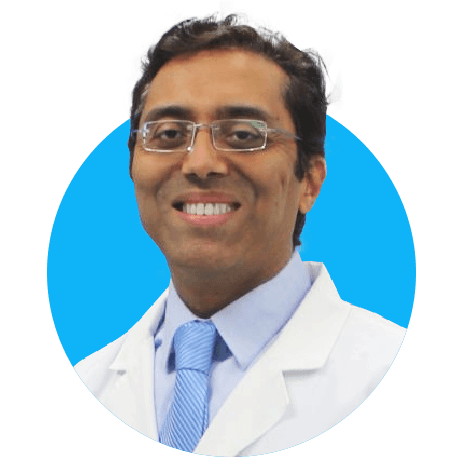 Dr. Kashyap Vora is currently involved in teaching with the GPR program at the UBC. He has in the past lectured at the UBC and U of Toronto.for 3 years.
Dr. Kashyap Vora has 21 years of experience in Dentistry. He received his Canadian qualification as a dentist from University of Toronto, and practiced dentistry in Toronto for five years with special interest in Oral Surgery. 

His post graduate qualifications include a Diploma of Fellowship from The Royal College of Surgeons of England. He also did a one year fellowship in Oral surgery at the Hospital for Sick Children in Toronto. During these five years he has attended continuing education programmes including Advanced Cardiac Life Support (ACLS), Acute Trauma Life Support (ATLS) and Pediatric Advanced Life Support (PALS). Prior to moving to Toronto he trained and practiced exclusive Hospital based Oral surgery in the U.K for almost 5 years. He maintains his license in good standing with the GDC ,U.K in the specialist category as a Surgical Dentist .The diploma he received from UK was FDSRCS.The various hospitals he worked in the U.K include The Royal London Hospitals NHS Trust, Royal Hull Hospitals NHS Trust, Liverpool Dental Hospital.
He was appointed as a Registrar in Dublin Dental Hospital. He has a varied clinical experience in Oral surgery as a part of his postgraduate training as stipulated by the Royal college of Surgeons of England. 

Dr. Kashyap Vora first received his BDS from Manipal India and still maintains his BDS license in good standing with the Dental Council. He maintains his license in good standing with the RCDSO and the General Dental Council, U.K . .
He practice all aspects in dentistry including apicectomy, flap surgery, crown lengthening, and wisdom teeth removal, implant procedures, canine exposure and bonding, frenectomy and other surgical aspects of dentistry .These procedures can be provided under IV sedation to enhance patient comfort. Other dental procedures performed include complex amalgam and composite restorations, post and core,endodontics on anterior and posterior teeth and fixed and removable prosthetics
Surrey Dentist Dr. Kashyap Vora Is A Member Of: