Fraser Family Dental Clinic
Serving the Vancouver Area
Cosmetic Dentistry in Vancouver B.C.
Fraser Family Dental Practice offers cosmetic dentistry to its patients who are looking for a smile they can be confident to show. Whether you are looking to simply have your teeth whitened or you need a tooth replaced our dental office will walk you through the procedures and make sure you get the smile you deserve. Please read below for a brief description of different types of cosmetic procedures.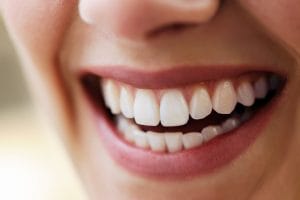 Teeth Whitening can be achieved either by visiting our office or by using custom made trays at home. Our teeth can become stained overtime by smoking and consuming certain beverages like tea and coffee. While whitening will remove stains and brighten your smile it is important to continue practicing proper dental hygiene.
Veneers are most commonly made of porcelain and are bonded to the front of teeth to change their shape and/or color. Veneer are a good choice to repair chipped teeth or permanently stained teeth. Veneers are custom made to the shape of your tooth/teeth and will require multiple visits to complete the process.
Crowns are used to restore a normal appearance and shape to the selected tooth. Crowns are commonly used to cover a tooth that has had a root canal, restore a broken tooth, hold a dental bridge in place, or protect a week tooth. Permanent crowns can last a lifetime if taken care of properly.
Bridges allow dentists to replace a missing tooth. A false tooth is place between two crowns and then cemented together. Once the cement has set the bridge is permanent and can only be removed by a dentist.
From subtle changes to major repairs, our highly qualified Vancouver dentists can perform a wide-range of procedures to improve your smile. Cosmetic dentistry not only improves your self-confidence, it can also improve how you eat and help realign a bite. Please contact our office to learn more a specific procedure or schedule a consultation.